Prevention is your best tactic to limit losses from occurring. The more you reduce losses, the bigger the impact on net profits for your company. The Retail Loss Prevention department is responsible for identifying the causes of shrinkage and pursuing solutions. Organizations often implement strategies like hiring a loss prevention manager, installing security surveillance cameras or anti theft devices.

Organized retail crime ORC has become a priority for 60% of retailers.
Internal theft has become a priority for 58% of retailers & accounts for 90% of theft-related losses, with companies losing $50 billion per year.
Returns fraud has become a priority for 53% of retailers.
These losses, also known as depreciation, can significantly affect profits of your retail business. The greater your shrinkage, the harder it will be for you to stay in business. Rectifying the loss can lead to unexpected benefits beyond saving money, including better employee training, better safety and prevention measures, and better customer service.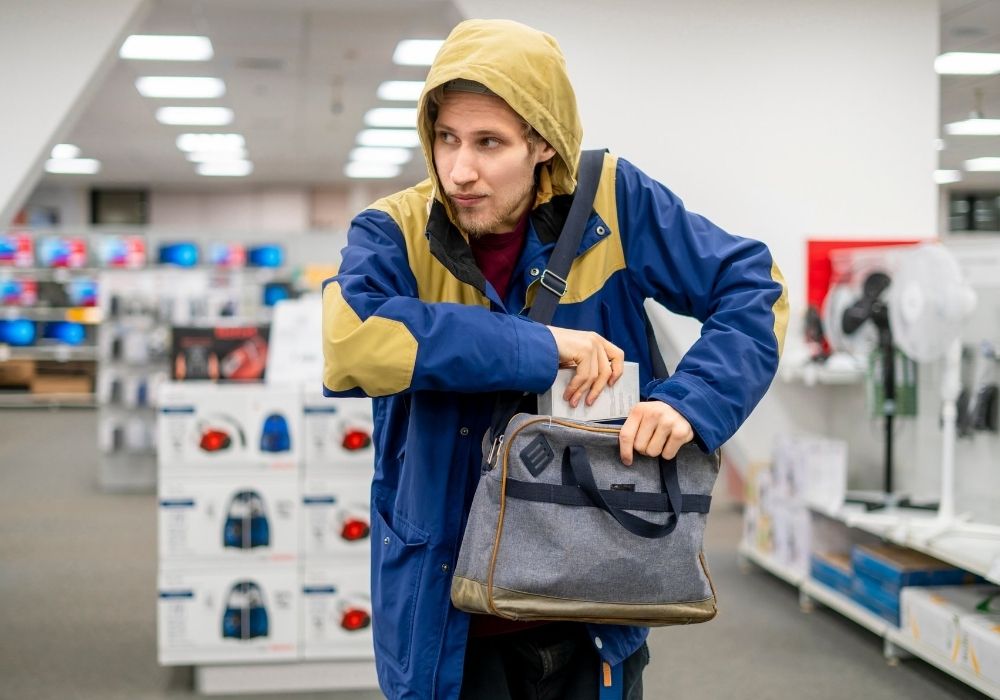 HOW TO PREPARE YOUR TEAM
---
MOTIVATE
As we are all feeling the lack of manpower availability, an additional challenge must be to find ways to attract and hire the best people possible. The stronger your team is, the more you will be able to perform in all aspects. Review and sharpen your hiring screening, be very attentive to your interview steps and when possible, check their references. You may want to consider a pre-hiring probation period where you can see, firsthand, how they perform.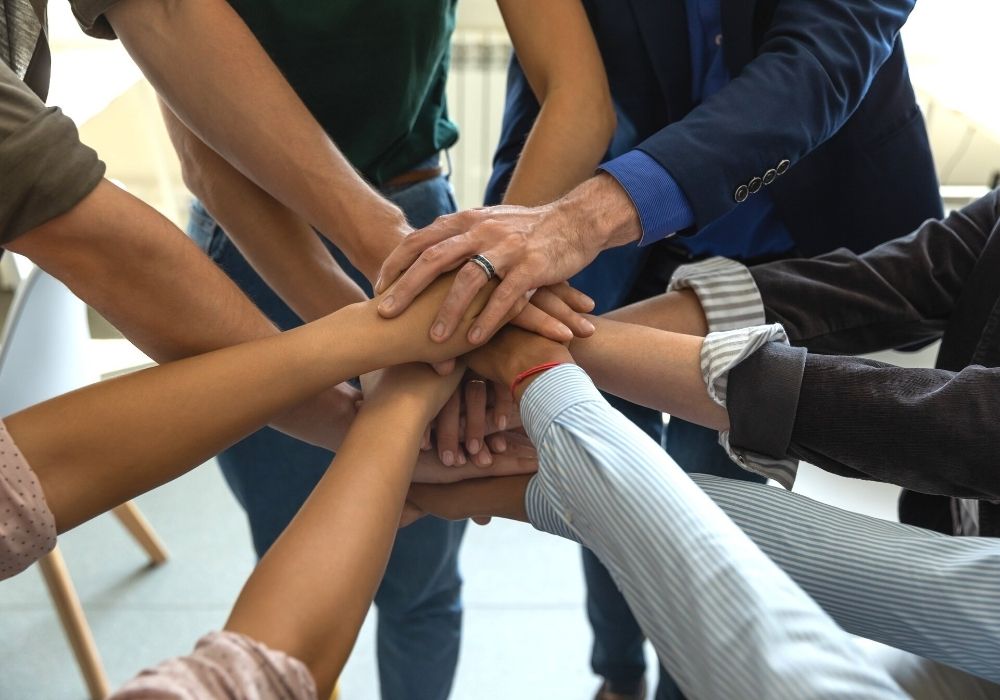 Remember that as a business in retail, it is important to attract people who have the right attitude. You may have someone with little or no experience, but with the right attitude, you can teach them anything!
COACHING AND ENCOURAGEMENT
Pay attention to your people, like a coach keeps an eye on his/her players. Praise the good and teach what needs to be corrected in a constructive way. Your people respect you more when they can learn from you, so share your knowledge and live up to your manager role. Your leadership depends on how you lead your team to do what needs to be done. People react better with encouragement instead of discouragement. Make them feel they are part of the team and the organization's success.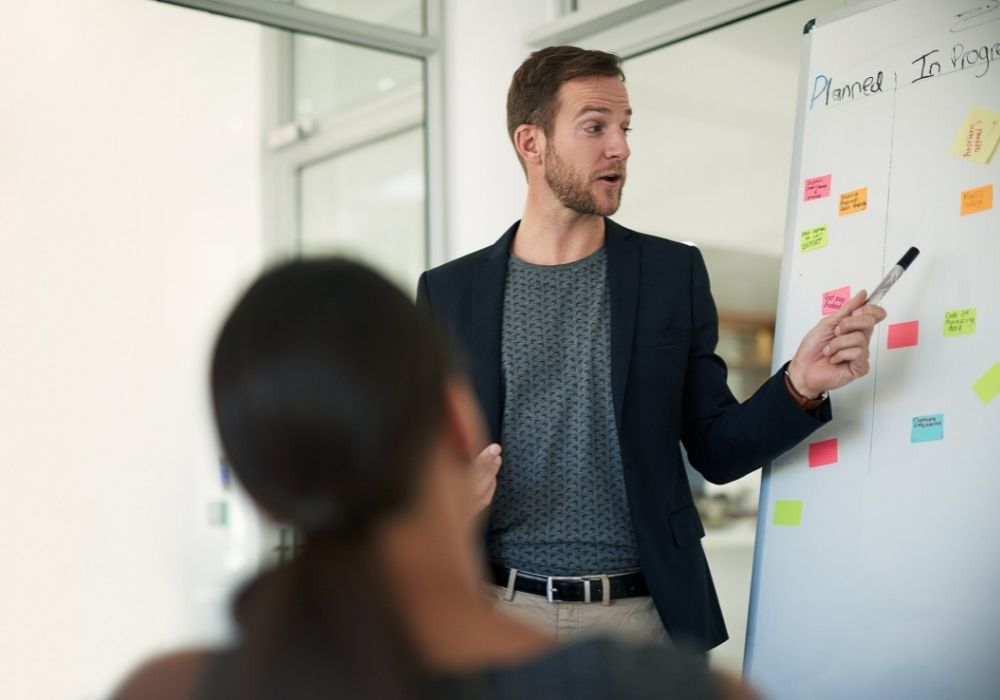 CLARIFY
Numerous conflicts and errors are caused due to lack of clear policies. Make sure that what you want your people to do is clearly written. Keep it simple and to the point. Start by explaining and illustrating what your people need to do as soon as they enter the store until closing procedures. Include personal bag checks, breaks and lunch periods, lockers, and personal belongings. If you have video clips to point out your policies and procedures, the retention is known to be greater. Repeat this communication periodically during the year.
As sales information is shared and communicated with your store team, why not talk to them about your loss prevention challenges. You don't have to mention all details, but your biggest concerns and what and how they can help you do better. Some of the best solutions sometimes come from internal team members. So… ask! If you have a shoplifting issue, explain the different types of shoplifters and role play with some examples. Talk about behaviour and how important eye contact is with your clients.


TRAIN
Properly trained retail staff can solve problems for your customers, and that leads to better sales results. There is simply no denying the fact that properly trained retail staff deliver better results for retailers. Unless your staff is trained better than the competition, armed with more product knowledge and strategies to solve customer problems, your retail operation will be competing primarily on price. That's not a good position for a retail specialty store to be in because it's next to impossible to compete on price with big box retailers and national chains, given their huge buying power and economies of scale. Unfortunately, I too often see retailers investing in advertising and marketing campaigns designed to drive people into their stores only to encounter staff members who don't have the right training.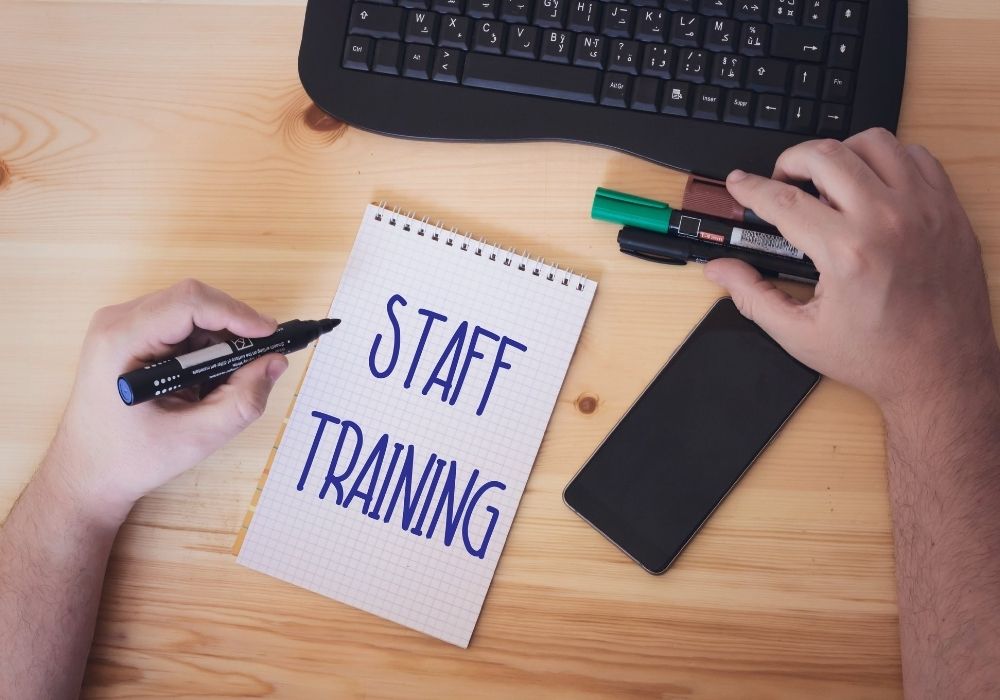 If the employees on your sales floor can't speak knowledgeably about your products and help customers feel confident that they are making a smart purchasing decision, they will leave without buying. And that's an outcome no retailer can afford for long.


PRODUCT KNOWLEDGE
Your staff must know what they are selling in order to be effective salespeople. They should know the features & benefits of all the products sold in your store. Mix this knowledge with enthusiasm about the product and a desire to help people, you have a winning combination. Are you lacking information on certain products you sell? Perhaps you have been too lax in this area. Call up your product buyers and reps and get them to provide the information you need. Next, start reviewing this information with your staff and make it mandatory to learn.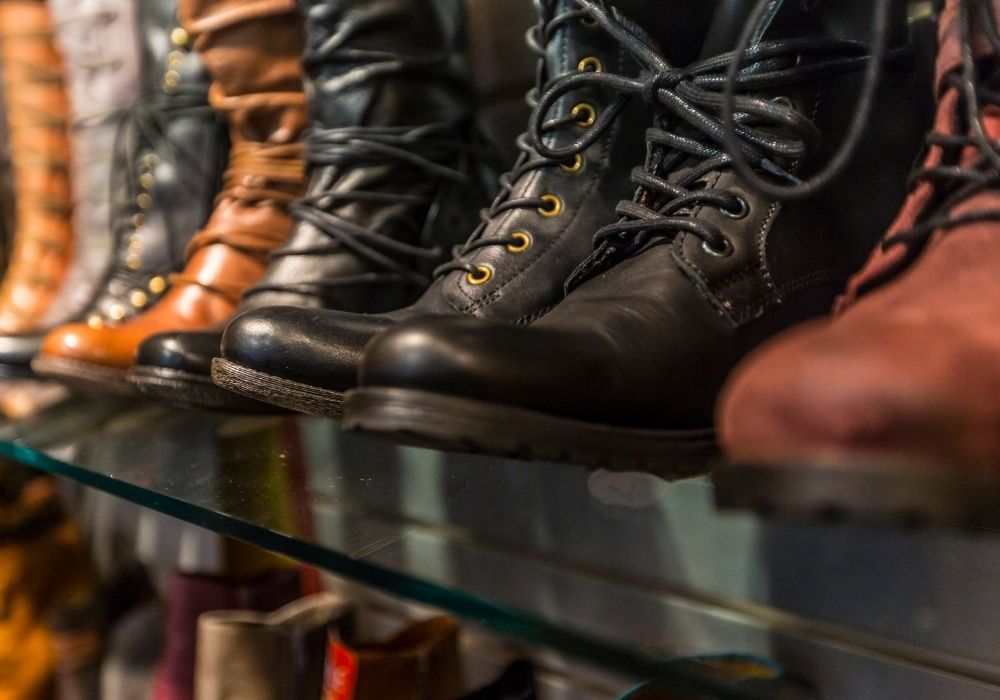 Here are a few issues that should be covered in your weekly training sessions:
The best qualifying questions to ask a customer
How to determine customer needs
How to overcome customer objections
The best ways to ask for the sale
How to use scarcity and urgency to close the sale
How do you create add-on sales by recommending products that complement other items?
Role-playing with staff is an excellent way to give them the answers to these questions in a real-world context.
IN-STORE PROCEDURES
---
In-store procedures comprise a range of everyday tasks, but your staff members need to be trained just the same to keep your retail operation running smoothly.
Here are some of the most important areas:
Receiving and storing merchandise in your store
Pricing merchandise
Safely and effectively stocking and merchandising the sales floor
Handling special orders
Identifying merchandise for markdowns
Procedures for opening and closing the store
Processing cash, credit card and cheque purchases
Handling cash and sales receipts
Store security procedures (including the in-store alarm)


CUSTOMER SERVICE
Customers turn their backs on businesses that don't deliver value. There's no way around it; good customer service adds value. There are no shortcuts. Customers demand value for their money, and without this, they likely won't be buying from you.
Properly trained employees convert more shoppers into buyers, promote repeat business and establish your store as a leader in your niche. It is therefore imperative that you adequately train your seasonal staff and keep your permanent staff engaged with regular training.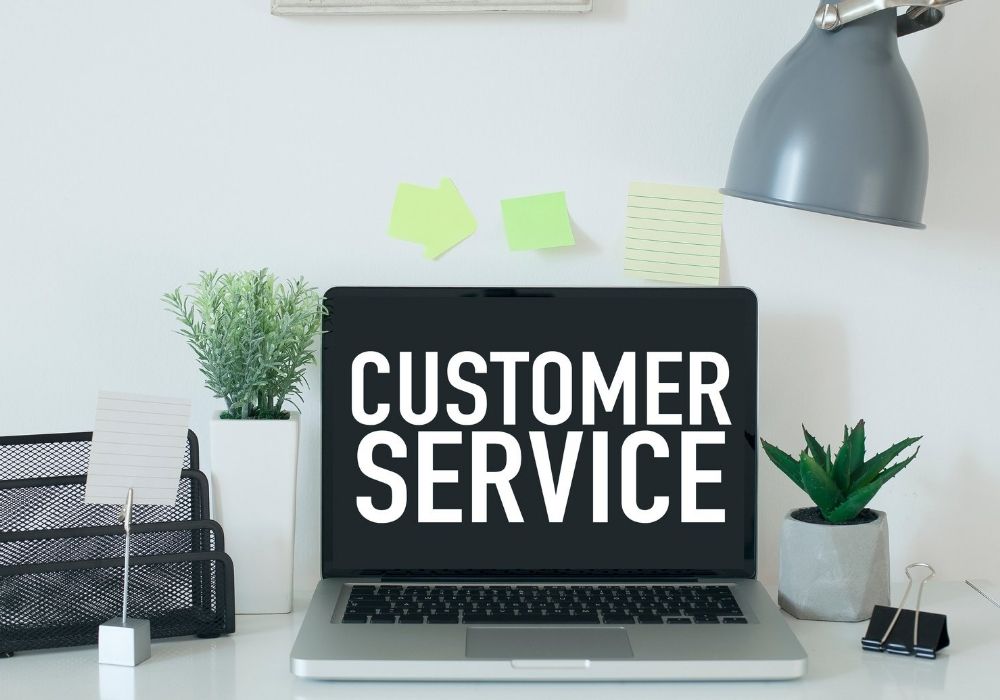 Many retailers don't see themselves as trainers and educators in their business, but that's the role you must take on. And if you feel you can't do it on your own, hire a professional. Proper employee training is always a wise investments and employees that are well-trained will be an ongoing asset to your business.
YOUR BEST DEFENSE AGAINST SHOPLIFTING
---
With customer service, your best defense against shoplifting is a good offense! Greet and meet every client that comes into the store. No thief wants to be looked at or helped in any way. Be extra cautious with offenders working together in 2's or 3's, where one creates a diversion to occupy your people while the others are preparing to shoplift.
Focus on customer service
Never leave the store unattended
Always be aware of where your customers are in the store


STORE ELECTRONIC SURVEILLANCE SYSTEMS
Don't underestimate the power of monitoring your store and making it very clear to customers that you are using such systems. Surveillance cameras allow you to identify shoplifters before they leave the store. Signage that reminds customers of camera presence and your willingness to pursue shoplifters can greatly deter this behavior.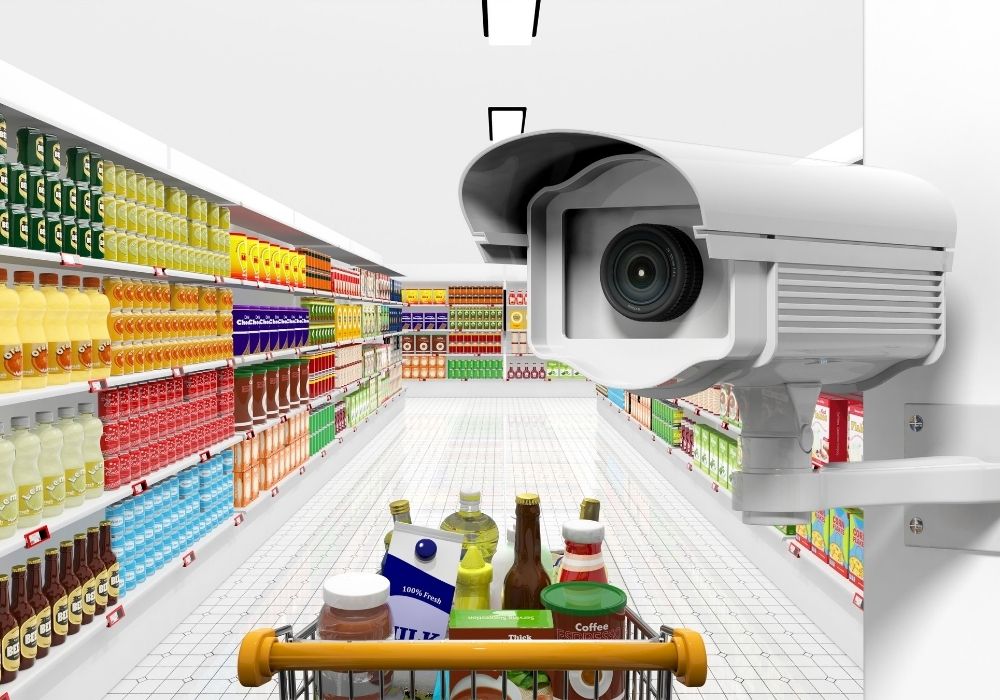 STORE SIGNAGE AND DISPLAYS
Depending on the layout of your store, you can make it even easier for shoplifters. Dark or unattended corners as well as overflowing or disorganized merchandise, make it easy for shoplifting to go unnoticed. After all, how can you know that something is missing when you don't know where it came from? If your store sells expensive or frequently shoplifted items, consider locking them in a case as long as you can provide customer service presence.
Watch out your Hot Zones
Display clear signage in the way of visual contact with clients


CONTROL BACK DOORS, KEYS AND CODES
Keep in mind that when you are concentrating on serving your customers no doors should be left opened for intruders or an employee tempting to put merchandise outside your store using the back door. A 24-hour alarm monitoring system should be programmed on your door and disarmed only for deliveries and garbage disposal by management. All alarm codes and keys should never be shared without proper authorization.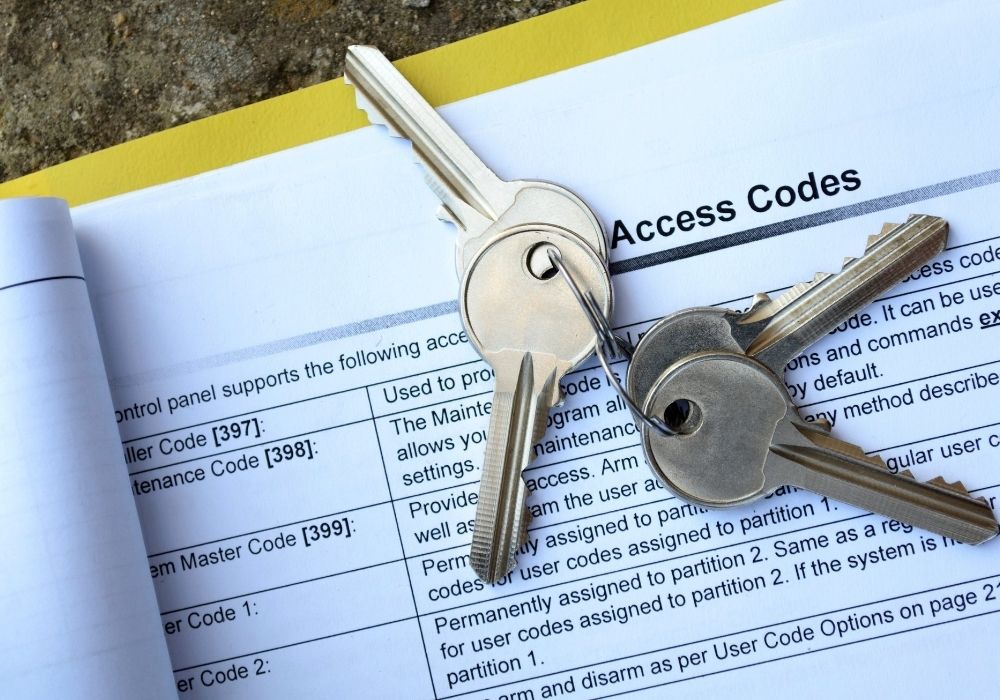 Make sure you know who has the keys of the store, cash register, drop safe etc.…
No alarm code sharing
Back door policy



SET UP A 1-800 LP HOTLINE
You want to have and encourage a healthy and safe work environment. Some people are shy or scared to come forward to share what they saw or lived through. Therefore a 1-800 LP Hotline can be out in place so that people can call in and remain anonymous, thus helping the organization to address the issue and bring corrective measures. Theft, fraud, intimidation, harassment are some topics that need to be explained to the employees when introducing the Hotline and enforced every 3 months.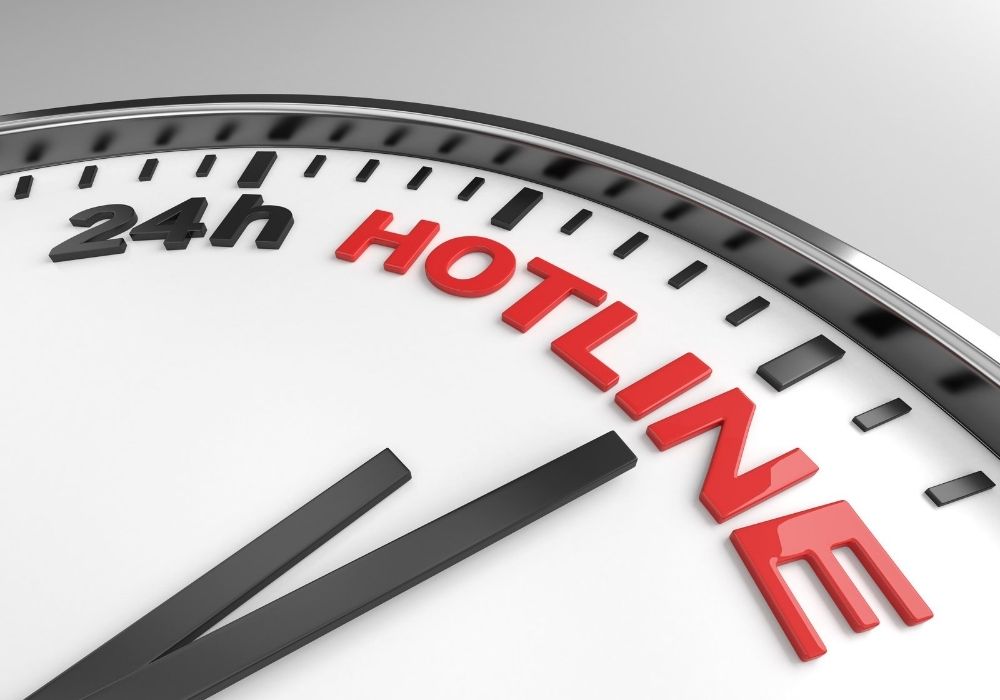 Explain advantages and the objective
Preventing theft by employees


BRING AWARENESS
Implement a Loss Prevention security campaign focused on educating your store team about the consequences of being caught stealing from your stores. This campaign should stress how this conduct can lead to consequences that will follow them throughout their lives as barrier to future employment, security clearance, traveling, obtaining licenses as well as other professional practices. Speaking with your team about it and stressing that by working hard, having fun, and staying honest they will have the opportunity to reach their full potential within the organization.